Quantum Property Maintenance Services

Maintenance and so much more. Have you ever had that job that seems no one can do, well to tell you the truth the only services we don't do is heating or gas...oh and lifts. Apart from that anything a private residential development requires we will say yes we can do that!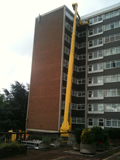 From the roof and gutters to the paving and the drains we can maintain it, from trace and access to damp issues we can resolve it.

From single storey to high rise, we can locate and carry out repair of roof defects in many types of roofing. This is the same for guttering we can repair or replace as is required. All working at height is carried out use suitable access equipment from static to mobile we have access to them all !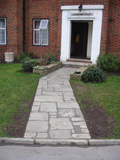 We are regularly requested by our clients to attend properties to carry out trace and access for leaks and submit full written reports completely backed up with photographic evidence. Through our experiences we have located even the most persistence leaks, that has stumped many others.

Paving, whether laying new or repairing old, from sectional repairs to many square meters we can carry out all forms of paving works.

Drainage, we can offer a full range of drainage services, from high pressure jetting and gully clearing to CCTV surveys we cover the full range.


Lines and Signs, From marking bays to showing the way we can offer a full service for roadway marking and all forms of signage, we can even offer these in many types of material such as brass that will never need polishing.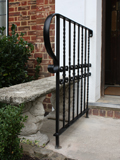 Metal work, from small to large we can design, manufacture and install many types of metal handrails, railings, even super tough bin store doors. We can repair most types of metal work including cast iron.

Other Services, Do you have that job that no one can do! We can solve it for you.
Maintenance Contracts: We can also provide a bi-weekly / monthly contract tailored to suit your needs to carry out regular site visits, because of the wealth of experience we have, we can inspect site on your behalf and document any defects, we can also carry out minor adjustments and repairs for security and health and safety issues, at the same time, this keeps your development in the best condition at all time in a cost effective manner.